Waddell Homes Offer Large, Beautiful Lots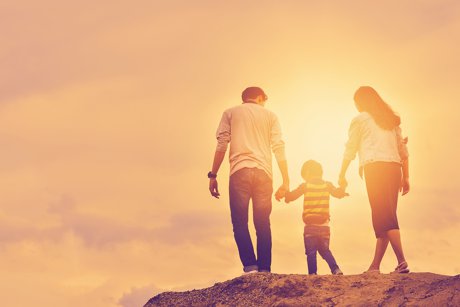 Find a beautiful community, just 24 miles northwest of Phoenix, when you search Waddell real estate. Waddell is located in Maricopa County and is home to a population of approximately 11, 370 people. The community is known for its clean streets, gorgeous desert landscapes, and beautiful homes. In Waddell, you will find many new construction homes on sizeable lots of land, making it the perfect place for families, children, and pets! There are also one-story and two-story stucco-style properties, inviting a large variety of residents.
Children living in Waddell attend the Dysart Unified School District. The district is known for its outreach to the community and fun events! Families considering a move to Waddell will also be pleased to hear that Stage Left Productions is a brand new theater in the area. This community theater is great for all the actors out there- young and old! Stage Left Productions has a great number of shows coming to its stage and is always looking for community members to participate in the fun. For days when you wish to get out into the sun, a trip to the Wildlife World Zoo & Aquarium will not disappoint. Feed giraffes, walk with kangaroos, and see some interesting creatures at this local commodity!
So Much to Explore Near Waddell Real Estate
Residents living in Waddell enjoy the many outdoor activities in the area. Go Paddle AZ is a great way to spend an afternoon out with friends all the while enjoying the scenery around you. On this outdoor adventure, participants can kayak or paddle out onto the water and watch the sunset. The colors of the Arizona sunset sure are vibrant and watching their reflection in the water is an unforgettable experience! Locals may also enjoy taking a trip over to Apex Balloons. This hot air ballooning spot is a popular experience for many in Waddell, and a must-try! With a fun and entertaining staff, as well as indescribable sights, there isn't anything quite like it.
For more information on the listings in Waddell, visit our site!