Life the Best Life on Carefree Real Estate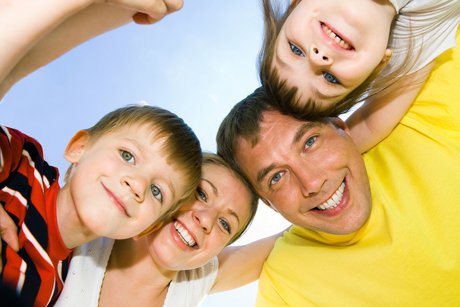 Welcome home to Carefree Arizona real estate. The beauty of the Sonoran Desert surrounds this little town with Black Mountain serving as a backdrop. A tight knit community finds plenty to do especially in the rugged outdoors. Local businesses thrive. Families are raised together with lifelong friendships formed to last throughout the years. The art scene is happening too with lots of quaint galleries and art in public places.
Children living in the Carefree real estate region are growing up right and left. Their educational needs are cared for by the award winning Cave Creek Unified School District. Five elementary schools start youngsters off right. Bonds are formed as children move on into one middle school and then the single high school. Soon graduates are ready and on their way to advanced education opportunities.
Call Carefree Home and Smile
Small town living is best in a Carefree home. In the heart of downtown a vast, variety of local shops provide all the necessities and some luxuries too. The Historic Spanish Village is a great place to get shopping done and soak up the town's rich history. Located on Ho Hum Road folks come here to meander through art studios, relax with a spa day or to catch up with gossip while meeting friends for lunch.
More charming shops are found on Easy Street in the Carefree Desert Gardens. The gardens serve as a social hub for the region providing a place for entertainment, recreation and much more. Declared the "crown jewel" of Carefree the property overflows with community spirit. Events and concerts are held in the Sanderson Lincoln Pavilion throughout the year. Little ones jump for joy as temperatures rise and the seasonal splash pad opens for some cooling off. Kids also love the playground where they happily frolic the days away. There's also a lending library for bookworms and one of the largest working sundials in the United States. In the gardens green thumb enthusiasts can take classes while everyone enjoys the flora and fauna.
Discover the wonder of Carefree Arizona by touring the region today. The perfect property may be waiting somewhere between Easy Street and Ho Hum Road.